Britannian juutalaiset kiiruhtavat ymmärtämään iskun jälkeen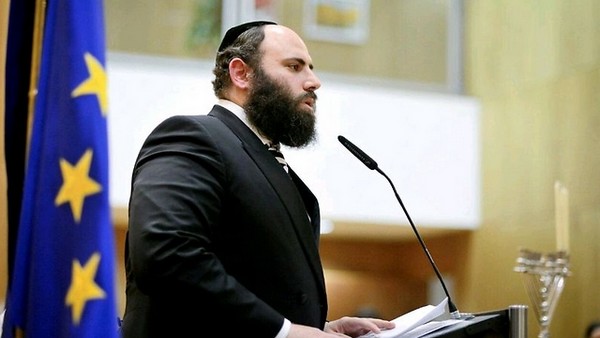 Käännös israelilaisen The Jerusalem Postin artikkelista osoittaa, miten juutalaisyhteisö on reagoinut Lontoon terroristimurhiin.
"Britannianjuutalaisten edustajainhuoneen puheenjohtaja on pyytänyt yhtenäisyyttä keskiviikon terrori-iskun jälkeen, Iskussa ainakin kaksi siviiliä ja poliisi saivat surmansa parlamenttirakennuksen ulkopuolella.
Lausunnossaan Jonathan Arkush vedonnut kaikkia brittiläisiä yhteisöjä osoittamaan solidaarisuutta ääriajattelun vastaiselle taistelulle:
'Tiedämme, että monet muslimiystävistämme ja naapureistamme, jotka eivät pidä islamismista, ovat tällä hetkellä pelokkaita. Viestimme on selvä: yhteisömme täytyy pysyä yhdessä ja vastustaa ääriaineksia, jotka haluavat erottaa meidät. Vihalle ei voi olla mitään tekosyytä. Seisomme yhdessä suuren niiden enemmistöön kuuluvien muslimien kanssa, jotka tuomitsevat jihadin.'
'Yhdessä me voimme ja meidän pitää rakentaa liitto, jolla taistelemme ja jolla voitamme ekstremismin. Puolustamme näin liberaalia, demokraattista ja suvaitsevaista yheiskuntaa. Aiomme moninkertaistaa pyrkimyksemme tähän seuraavien viikkojen ja kuukausien aikana, ja aion jatkaa käyntejäni muslimiyhteisöissä ympäri maata ajaakseni yhteisiä brittiläisiä arvojamme.'
Britannian päärabbi Ephraim Mirvis totesi lausunnossa: 'Tämän päivän hyökkäys, joka iskee demokratian sydämeen Westminsterissä, ainoastaan yhdistää meidät väkivallan ja terrorismin vitsausta vastaan.'
Maailman juutalaiskongressi WJC kutsui iskuja 'paatuneeksi ja laskelmoivaksi iskuksi demokratiaa ja vapautta vastaan, iskuksi, joka ei tule onnistumaan'.
European Jewish Associationin ja Rabbinical Center of Europen rabbi Menachem Margolin kutsui iskuja 'harmiteltavaksi muistutukseksi' lisäturvan tarpeesta mantereella. Hän jatkoi tuomitsemalla Euroopan kansallismieliset puolueet, jotka koettavat hyötyä iskuista. Margolin kutsui kaikkia hallituksia tuomitsemaan heidän puheensa, joka 'aiheuttaa suuren vaaran eurooppalaiselle yhteisölle'."
Juutalaisjärjestöt kutsuivat uusia, systemaattisesti valkoisiin kohdistettuja murhia iskuiksi "suvaitsevaisuutta" ja "demokratiaa" vastaan ja tuomitsivat ympäripyöreästi "ääriajattelun". Rabbi Margolin oli haastatelluista suorapuheisin: systemaattiset värillisten suorittamat valkoisten murhat eivät ole ongelma, vaan suvaitsevaisuuden puute ja valkoisten kansallismielisyys.
Iskua edeltävänä päivänä Britannian valtamediassa oli todettu, että hallituksen "terrorisminvastainen taistelu" on kaksijakoinen: jihadismia ja radikaalia kansallismielisyyttä vastaan. Mediassa lisättiin, että hallitus on epäonnistunut terrorisminvastaisessa työssä, koska National Actionin jäsenet ovat yhä aktiivisina liikkeessä mukana.
Julkaistu alunperin Kansallisessa Vastarinnassa.